---
---
Do you know what it feels like to be accused of having sex with someone when you didn't? That's what Ofunneka had to go through in this novel.
Ofunneka by Philomena Bivese-Djebaha, revolves around the life of Ofunneka, the story's protagonist. The plot starts when she is in her late thirties and preparing for her brother's wedding. Then the author uses flashback to take us back to Ofunneka's childhood and adolescence years.
---
---
Ofunneka falls in love with Kenneth and is falsely accused of having sexual intimacy with him. Ofunneka is a virgin but because she can't defend herself is suspended from school. Years later, Kenneth is surprised when he finds out that Ofunneka is truly a virgin and he vows to marry her. He travels abroad to study while Ofunneka studied in a Nigerian university.
When Ken returns to Nigeria, he finds out that Ofunneka is pregnant for another man. Ken owns up to the pregnancy and both he and Ofunneka make their parents believe that Ken is responsible for Ofunneka's pregnancy. Ken abandons his studies abroad to marry Ofunneka.
---
---
How long will the truth remain hidden? How will their parents react when they find out the truth? Will Ofunneka and Ken's marriage built on lies and deceit stand the test of time?
The novel has themes of jealousy, breast cancer awareness, infidelity in marriage, polygamy and forgiveness.
I didn't find the plot very interesting and didn't agree with some of the opinions regarding marriage, but all the same, the book had some lessons to pass across like the need for us not to ignore warning signs in a relationship.
I didn't agree with Ofunneka's parents' idea of marriage were they said that marriage is for persevering women. How come we hardly ever hear the older generation advising husbands to pay attention to their wives and children? Why should the wife do the bulk of the work in keeping the home united in love? Shouldn't marriage be for persevering men and women and not women alone? It takes both a man and a woman to make marriage work but the book seemed to be emphasizing on women being the main factors in making a marriage work.
---
---
I'm of the opinion that marriage is for better or for worse except for some exceptions like when the lives of the wife/husband and children are being threatened. But that's not a justification for men ill-treating their wives. That's also not a justification for elders and parents to ignore the husband's misbehaviour and focus on what the wife should do and not do.
I'll end this review with an important lesson from the book: no one has a perfect life so live your life happily and don't envy anyone.
---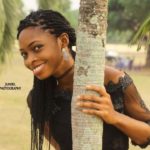 CLICK HERE TO GET A COPY ON OKADABOOKS
---
---